Water Reuse Award, Florida Water Environment Association's prestigious David W. York Award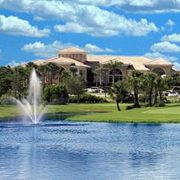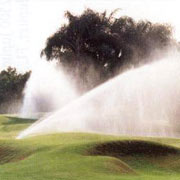 For a comprehensive technical assessment of the District's reclaimed water system, please check out our recent peer-reviewed publication: Arrington, D.A., R.J. Harris, C.A. Layman, and D.G.E. Gomes. 2023. Leveraging Green Infrastructure for Efficient Treatment of Reclaimed Water. Science of the Total Environment 872: 162232.
Currently, more than 50% of our state's precious drinking water is being used for irrigation, which is both detrimental to the environment and expensive for residents. As populations rise, water conservation and recycling is of increasing importance, especially in communities like Jupiter with such outstanding natural resources (e.g., the Loxahatchee River). By recycling treated wastewater, termed reclaimed water or Irrigation Quality Water, to meet landscape irrigation needs, we safeguard water for people and for the environment.
The Loxahatchee River District, founded in 1971, began its reuse program, also know as Irrigation Quality Water (IQ Water), in 1983. Today, this respected water recycling program serves residential communities, golf courses, public parks and recreational facilities such as Roger Dean Stadium with over seven million gallons of water a day. The District operates an extensive network of water distribution pipes throughout the Jupiter and Tequesta communities with more than 165,000 feet or 30 miles of 4 inch to 24 inch force mains used to distribute Irrigation Quality Water.
The Loxahatchee River District IQ Water program has garnered numerous awards from state and national environmental managers for its safety and innovation. Because IQ Water must meet strict health standards, using it to water golf courses, lawns, and landscaping is a safe, economical and environmentally beneficial.
The District's Irrigation Quality Water is thoroughly treated and disinfected in accordance with state regulations. The Loxahatchee River District's IQ Water system is monitored 24 hours a day by trained operators and tested at an on-site, state-certified laboratory, as well as other independent research laboratories.
For more information about reclaimed water, please see:
EPA Basic Information About Reclaimed Water
Recycled Water Exposure Scenario – Golfer