Water Reuse Award, Florida Water Environment Association's prestigious David W. York Award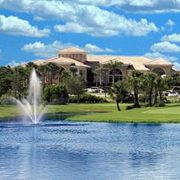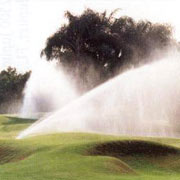 Currently, more than 50% of our state's precious drinking water is being used for irrigation, which is both detrimental to the environment and expensive for residents. As populations rise, water conservation is of increasing importance, especially in growing communities like Jupiter. Reuse programs allow us to limit our impact and reserve our precious fresh water supplies for drinking water.
The Loxahatchee River District, founded in 1971, began its reuse program, also know as IQ Water, in 1983. Today, this respected wastewater recycling program serves residential communities, golf courses, public parks and recreational facilities such as Roger Dean Stadium with nearly seven million gallons a day. The District operates an extensive network of reuse lines throughout the Jupiter and Tequesta communities with more than 165,000 feet or 30 miles of 4 inch to 24 inch force mains.
The Loxahatchee River District IQ Water program has garnered numerous awards from state and national environmental managers for its safety and innovation. The District's I.Q. Water is delivered through an underground distribution system (separate from drinking water). Because IQ Water must meet strict health standards, using it to water lawns and landscaping is a safe, economical and environmentally beneficial use of this resource. However, IQ Water is intended for irrigation purposes only and is not suitable as drinking water.
Thoroughly treated and disinfected according to exacting regulations, IQ Water must meet the requirements of the Department of Environmental Protection and the Public Health Department. The Loxahatchee River District's IQ Water system is monitored 24 hours a day by trained operators and tested at an on-site, state-certified laboratory, as well as other independent research laboratories.
In addition to testing and monitoring, the Loxahatchee River District employs further safety procedures such irrigating at times of least public access, providing notification and signage where IQ water is in use, and color-coding all IQ pipes, sprinklers and caps with the color purple so they may be easy-recognized.